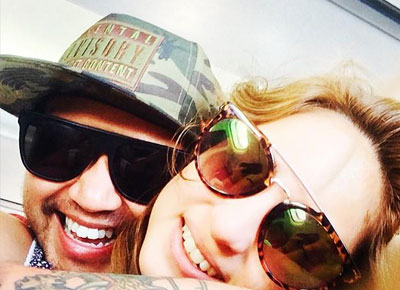 Billy Crawford got a birthday surprise from Coleen Garcia on his birthday.
In an Instagram post, Billy expressed his appreciation for Coleen's efforts to make his natal day truly memorable. "Thank you for making my birthday more memorable than others! @coleengarcia you've been awake since 4 am but you managed to surprise me for my birthday. You make me happy! Happier than you think!" he posted.
Billy shared that he could not still figure out how Coleen was able to pull off the birthday surprise. "Thank you for sacrificing and putting up with all my crap. Red eyes and all. Happy birthday to me. Thanks for the surprise!!! Wow, I got to figure out how to do it to you!!! Damnit," he stated.
In their noontime show It's Showtime, Billy shared that Coleen gathered some of his closest friends on his birthday.
Coleen also took to Instagram to post a sweet message for the TV host/singer. "Happy birthday to the crazy man who turns every single day into a beautiful adventure. Thank you for all the smiles! They're always bigger when you're around. :)," Coleen said.
Billy admitted last April that he is exclusively dating Coleen. "Alam mo we are exclusively dating, I mean we are not seeing any other people or what not pero 'yung sabihin natin, it's just a label eh, just to be honest with you," he said.