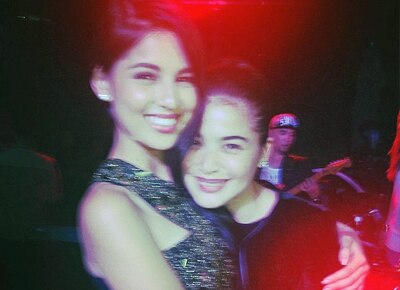 Straight out of St. Luke's Hospital where she was confined after being stung by a box jellyfish, Anne did not miss her sister Jasmine's 20th birthday party.

Prior to attending Jasmine's birthday celebration last Sunday night, Anne greeted her sister via Instagram. "To My Baby Love, Happy, Happy 20th Birthday. I'm so proud of the young lady that you have become and always want nothing but the best for you. Even if you are no longer a teen now, always know that I'll be here to love, care and protect you. No matter what. Never forget that. I love you so much. Happy Birthday my baby Jazzy. Ate loves you so much," she posted.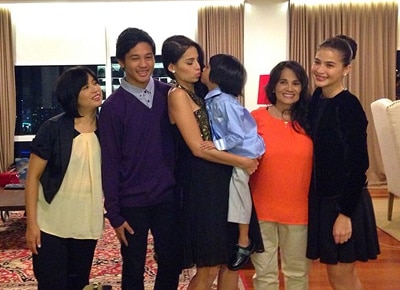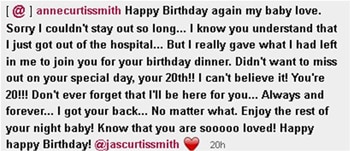 Anne was with her mom, brother and other close relatives during the special occasion. The
Dyesebel
star needed to head home early though for she was still recovering and was set to work again for Dyesebel the day after. "Happy Birthday again my baby love. Sorry I couldn't stay out so long... I know you understand that I just got out of the hospital... But I really gave what I had left in me to join you for your birthday dinner. Didn't want to miss out on your special day, your 20th!!," Anne shared on her Instagram account.
She reiterated that she would always be there to support Jasmine. "I can't believe it! You're 20!!! Don't ever forget that I'll be here for you... Always and forever... I got your back... No matter what. Enjoy the rest of your night baby! Know that you are sooooo loved! Happy happy Birthday! @
jascurtissmith
," she posted.

The actress-host was promptly back on the
Dyesebel
set today. "Here we go. Back to work. On my way to
Dyesebel
taping," she tweeted.