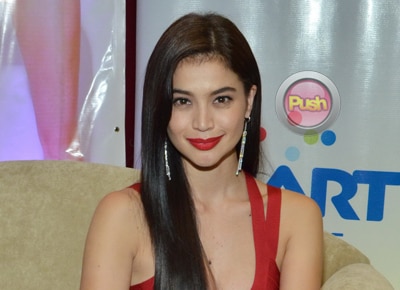 Dyesebel star Anne Curtis was rushed to St. Luke's hospital after she was stung by a jellyfish.
In the Twitter account of the actress, she revealed, "Morning everyone. Just read all your 'Get well soon' messages. Last night was my first time to be stung by a jellyfish, a box jellyfish."
St. Luke's is currently monitoring the sting, the rash and the rhythm of her heart after the jellyfish attack.
Anne remarked that the effect of the sting could have been worse. "Been reading up on the box jellyfish and I'm lucky it wasn't fatal. This summer be careful when swimming in the ocean keep and eye out," she said.
Despite what happened, Anne remains optimistic and thanked her fans for their support on Dyesebel because of its high ratings. "I can now sincerely say,
lahat ng puyat, pawis, dugo at
jellyfish bites makes it all worth it
, dahil sa supporta binibigay nyo sa
Dyesebel," she stated.
Prior to being admitted at St. Luke's Anne was brought to various hospitals in San Juan, Batangas according to Eric John Salut, Dreamscape's adprom head.