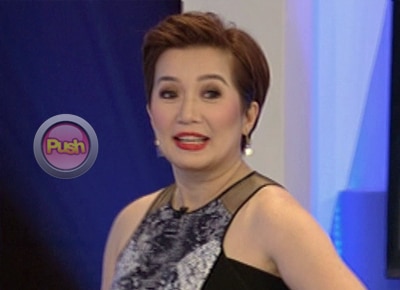 Kris Aquino stressed that she is not in a relationship with Herbert Bautista and that they choose to just be "friends". 
In an Instagram post of the Queen of All Media today, Kris posted, "We're not a "couple" but we are the BEST OF FRIENDS. And in this uncertain world, we're sure to be FRIENDS FOR LIFE. That's actually what we started as, it's where we are most comfortable being, and for whatever tomorrow may still bring, true & lasting friendship is always the best foundation."
She quoted her favorite song as to describe her current state of her friendship with Herbert. "Thanks to you for teaching me how to live, putting things in perspective. Teaching me how to give, and how to take, no mistake." 
She also recognized Herbert's role on her "growth" as a person. "I grew up a lot this 2014 & he had a big role in what I am today." Despite the seemed to be short lived romance with the politician/actor, Kris underscored that she still believes in love "#noregrets #stillbelieveinlove #someday," she posted.
Herbert sent Kris boxes of a popular energy drink last night after her fainting spell Tuesday afternoon. Kris took a snapshot of the beverages and posted it on her account. She thanked Herbert for the gesture.
Instagram users reacted to Kris' post. They all wished the Queen of All Media to find the love of her life someday. 
"@krisaquino214 ang pag-ibig di hinahanap kusang dumadating... Just believe in love and be patient," @itsmejovsarai commented.
"U can't hurry love. U just have to wait," @loremips said.
"In life, God doesn't give you the people you want. Instead, he gives you the people you need , to teach you, to hurt you, to love you and to make you exactly the way you should be . There's someone that is destined for you Ms. @krisaquino214 and that someone will be so lucky! #believe love love love," @ladycamille214 commented.