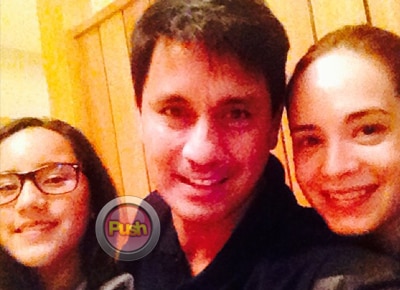 The story of Richard and Lucy can very well be a fairy tale.
Matinee Idol Richard Gomez was Congresswoman Lucy's crush since she was 12. Lucy's dad turned down a lot of modeling agents when she was young and nodded to only one – a soap commercial in 1993. Lucy was ecstatic when she learned that she will be filming a commercial with the man of her dreams. And the rest was history.


They were blessed with a beautiful princess, whom they named Juliana.


The Gomezes have had their share of ups and downs but these are things that make them human even if surrounded by the spotlight. Being a family for others is a big responsibility but they are happy to be of service. At the end of the day, one would still perceive that they lived happily ever after.


Photos from the IG of Richard Gomez and Lucy Torres-Gomez