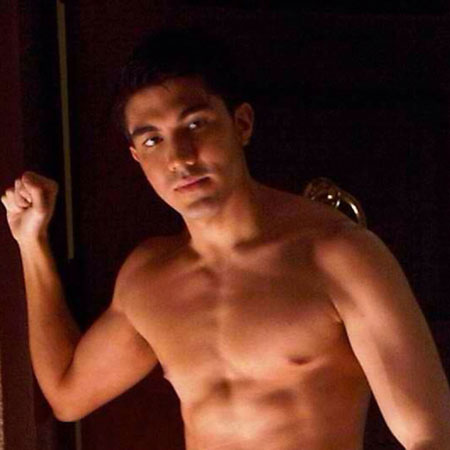 It was Gov. Vilma Santos-Recto's line "I love you, Lucky!" which became famous in the 1980's. And Lucky or Luis Manzano grew up to be equally famous and loved by many as his mother and father. He has turned 32 on April 21, 2014. At his age, he has been blessed. He has his own transportation business, a happy family, an abundant career, and a blooming love life.
His birthday falls 2 days before his girlfriend Angel Locsin's birthday (which falls on April 23). Angel Locsin surprised him on his birthday salubong and posted a picture in her Instagram account with this caption - "Happy birthday to the most amazing man ever! I love you soo much! "
How Lucky can you get?
Photos from the official IG of Luis Manzano and Angel Locsin