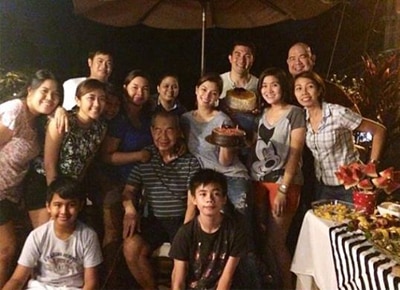 The Legal Wife actress Angel Locsin posted on her Instagram account today how boyfriend Luis Manzano made an effort to help her sister and other siblings throw her a surprise birthday party.
"Aww, surprise birthday parteey pala namin ngayon! :D Thanks naman sa ate ko and friends! :) di ko talaga halata kasi an gaga ha! Wala na daw time to celebrate sa balur, haha!" the actress revealed on her IG account @therealangellocsin. "Kakunchaba niyo pa si @luckymanzano ha! Ganda ng set up! Thank you!..." she also said.
Although the star is yet to celebrate her birthday on April 23, Luis, close family and friends partied early as both he and Angel have very hectic schedules.
Luis will celebrate his birthday on April 17 and is currently busy taping for the upcoming singing reality show The Voice Kids.