Cesca Litton is now engaged to her non-showbiz boyfriend Tyke Kalaw. The proposal happened while she was anchoring her sports show late in the evening of April 9.
The happy news was actually first announced by her co-anchor Jinno Rufino on his Instagram account who posted a photo of the newly-engaged couple with a simple congratulatory caption.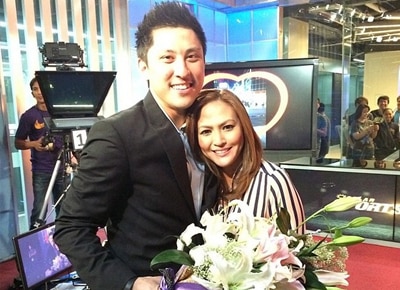 Then he went on to recount that the proposal actually happened with the aid of their show's news team. He wrote: "This was a big production, kudos to the Solar News team for making it work! Congrats @tykekalaw @checklit #breakingnews #listentome#imtiredofwaiting wait for the video guys :)"
Jinno's last post about the event was a short video of how the proposal unfolded which featured a surprised Cesca wondering why her face was suddenly being flashed on the screens in their studio with a ballad playing in the background.
The former Showbiz Inside Report host also took to her Instagram account to share how she felt during the moment that her boyfriend of two years knelt down to ask for her hand.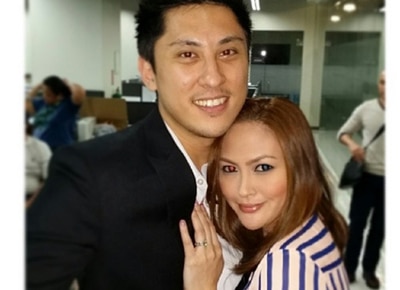 "Every single heartache I've been through has faded into oblivion, because God blessed me with the right man, at the right time. Yes, I will spend the rest of my life with you, @tykekalaw. I love you so much," she wrote.
She likewise posted a photo of her friends who went out of their way to witness this special milestone in her relationship with Tyke.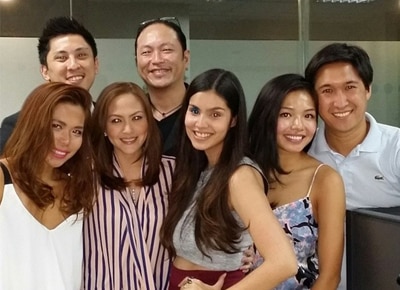 Hours after the proposal, Cesca posted a photo of her engagement ring and thanked Tyke for the "effort" in finding the perfect ring for her.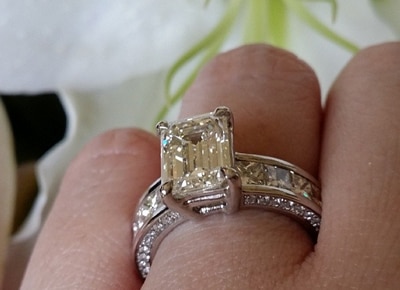 "Thank you for my beautiful ring, for painstakingly researching on diamonds, for searching high and low for the perfect emerald cut stone, for designing the ring with princess cuts all around the band, and for sitting for hours making sure they set it right. I love you @tykekalaw!" Cesca wrote.
The couple met through common friends some years back and only got into a relationship back in 2012.
Photos Credit to Cesca's Instagram