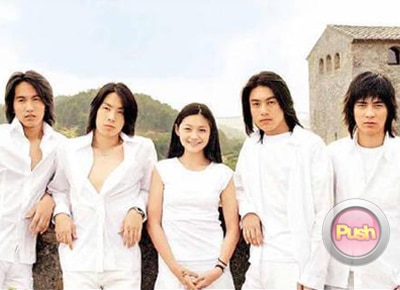 Summer is just around the corner, and kicking it off is the F4 fever wave! Hang out with this crazy group again soon, and relive the memories of the Asianovela that truly captured the heart of every Kapamilya. Before going down memory lane, here's a quick update on your favorites:
Barbie Hsu, who plays the tough girl-next-door Shan Cai, went on to do several stints in film and TV. She also sang with her sister, Dee Hsu, in the duo group SOS. Though she dated co-star Vic Chou, they eventually broke up and she finally settled down with Chinese entrepreneur Wang Xiaofei in 2011. After several failed attempts, she finally announced her pregnancy in December 2013, and happily awaits her greatest role as a real-life mother. Her last movie was Motorway in 2012.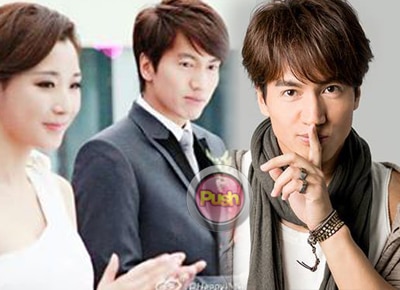 Jerry Yan plays the dashing Dao Ming Si, hot-header leader of F4 and the love of Shan Cai. Jerry has kept himself busy, releasing three albums with F4 plus two solo albums, "Jerry for You" and "Freedom". Both albums hit the charts, garnering recognition such as the Top 10 Selling Mandarin Albums of the Year in 2004 and the 9th best-selling album in Taiwan in 2009. He also continued acting in the TV series The Hospital, Hot Shot, Down with Love, and Unforgettable Love. He was also tapped by Bench as one of its international endorsers and has been back in the country several times. He is currently busy with the filming of his movie Lupin 3.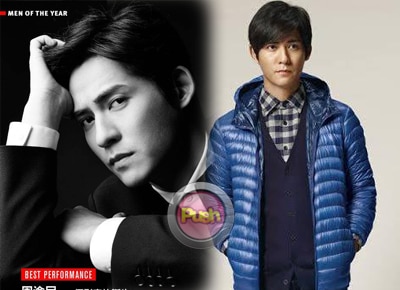 Vic Chou had fans rooting for the kind Hua Ze Lei, the protector and could-have-been of Shan Cai. He got the girl in real life, though, dating Barbie Hsu for a couple of years. Vic was the first F4 member to release his solo album. "Make a Wish" was out in 2002, followed by "Remember, I Love You" in 2004 and "I'm Not F4" in 2007. He ventured into the silver screen, but it was in his roles on TV series that he was acclaimed. He was named Best Leading Actor in a TV Series at the 44th Golden Bell Awards for Black and White and was also given the Golden Bell Award for Best Actor in Home. Last year, he was in the drama-romance film A Moment of Love with Chinese actress Cecilia Liu. Vic was also chosen as one of GQ Asia's Men of The Year in 2013. He was also involved in a controversy in Taiwan showbiz when his girlfriend actress Reen Yu was suspected to be pregnant last December. Both stars' managers denied the rumors.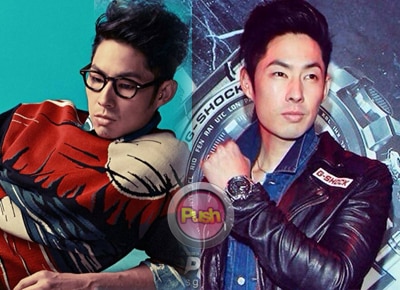 Vanness Wu, or Mei Zuo, has a total of 7 albums released. His single "I Hate Myself" made the Top 100 Singles Chart in 2002, and his album was also one of the Top 10 Selling Mandarin Albums of the same year. His next album, V.DUBB, was released in 2007. In 2011, he worked with other international artists like Bruno Mars and Ryan Tedder in the album "C'est La V". The last one, "Different Man", was released just last year. He also appeared in Autumn's Concierto in 2009, one of Taiwan's top-rating dramas to date. He tried his hand at designing jewelry with his own line 3.V.O.7., but his most recent adventure promises to be his best yet: tying the knot with his long-time Singaporean girlfriend, Arissa Cheo, last August 13, 2013.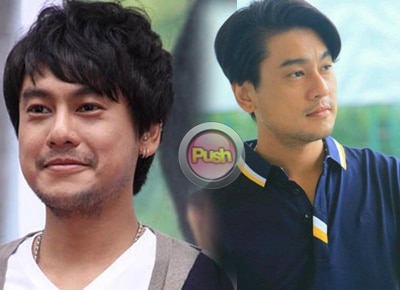 Ken Chu, who plays Xi Men, wraps up the all-star list. Like the others, he also released a solo album, "On Ken's Time", with his tracks being nominated for the Top 10 Gold Songs at the Hong Kong Awards. He showed his culinary prowess with the release of his cookbook, Mei Wei Guan Xi, in 2006 and starred in the TV series Hero (2012) and the films Sky of Love (2003) and Tokyo Trial (2006). In 2007, he worked with the beautiful Iza Calzado in the local film Batanes: Sa Dulo ng Walang Hanggan. He is currently working on the set of the Taiwanese film Beautiful Temptation.
Photo credits from Vanness Wu official FB page,Jerry Yan FB Fan Page, Ken Zhu FB Fan Page, Vic Zhou FB Fan Page and
xinmsn.com


WATCH VIDEO ON
ABS-CBN.COM