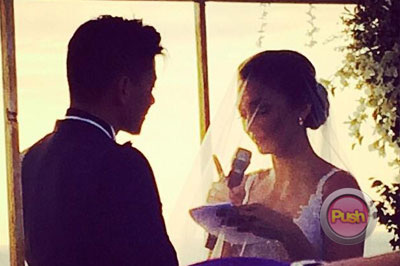 The public might have been taken by surprise by Iya Villania and Drew Arellano's wedding last January 31 in Batangas, but from the pictures on social networking sites by friends of the couple, the event was meticulously planned and at the same time a private affair.
Iya and Drew probably couldn't count the times they are asked when they will get hitched as they have been together as boyfriend and girlfriend for 10 years.

Well, finally, people have gotten an answer to that question without the couple spilling anything to the press.


Congratulations to Iya and Drew!