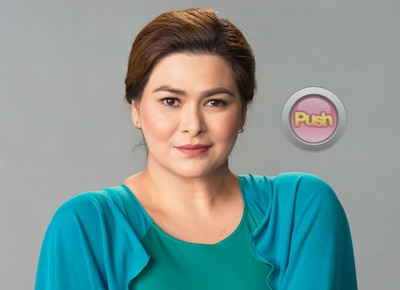 Contrary to speculations that spread recently, Aiko Melendez is still very much single and ready to mingle.
Aiko has been the subject of the rumor mill lately when photos of her with her supposed new boyfriend circulated online.
The said man in the photo was identified as Michael Pate a basketball varsity player in his early 20s who is formerly part of the DLSU-CSB Blazer and is now part of the NU Bulldogs.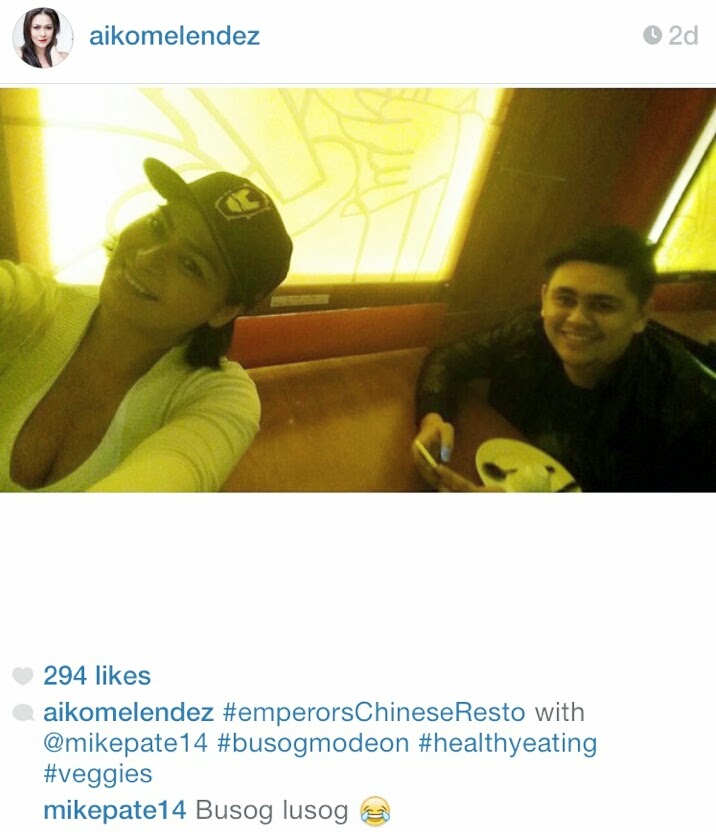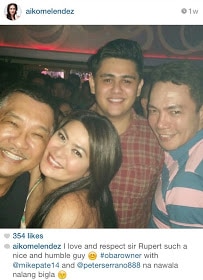 During her live appearance on The Buzz's Sunday episode, Aiko clarified that she and Michael are just friends.
"I don't know pero panget naman na it would come from me. Probably siguro he just has a crush on me. Yeah barkada ito. Barkada namin nila Edwin Tan. So we just hang out as a group," she explained.
But how about his "true love" post?
"Ewan ko sa kanya bakit siya nag-post ng ganyan," she said with a laugh.
The Give Love on Christmas star though didn't deny the fact that Michael was very vocal about his admiration for her.
"Sinasabi lang niya na humahanga siya sa akin," she said. "Hindi naman direcho na humahanga ako parang 'I admire you' 'You look good today.'"
However, for her, Michael is not formally courting her. While she's sometimes "kinikilig" about the things that he tells her, she reiterated that "he's just too young."
Aiko thinks that the fact that she's been single for the past five years is the reason why "anybody na matabi sakin [nali-link]."
Meanwhile, in recent interviews, Aiko coyly shared that she's recently trying to broker a deal with her ex-husband Jomari Yllana.
During her live appearance though, Aiko revealed that she has had a change of heart.
"But I take it back. Parang two nights ago nagdasal ako parang 'wag nalang. I'm content with my two kids. Tsaka I have a boy and girl so okay nako," she said.
However she stressed that she and her Dada are very much okay and that she doesn't want to rock the boat.
"We're okay. Jom and I are best of friends. Siguro if we go further than that it will complicate things. We're better off as friends. Kasi kung we're more than friends, masisira lang whatever we have right now," Aiko explained.