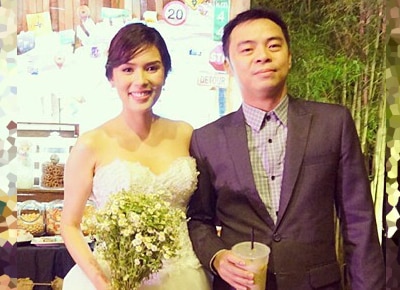 Photo credit to @onesweetdayph IG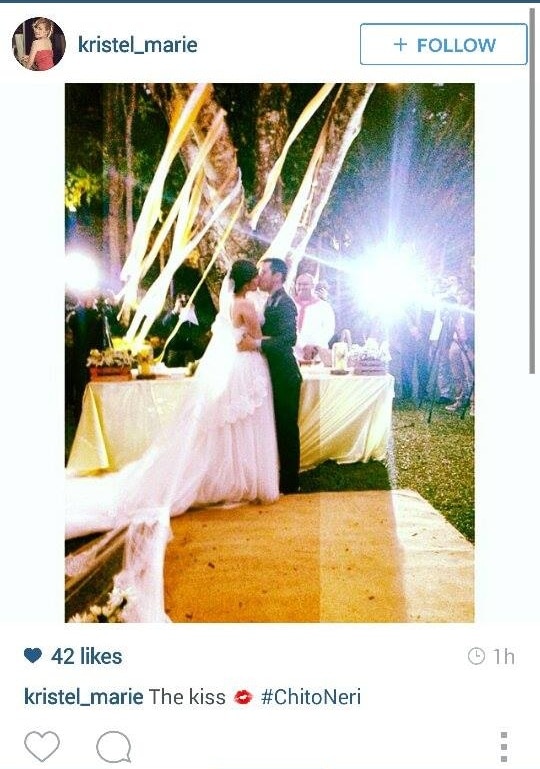 The first photos of the couple's wedding were seen on social media sites including Neri's Veejay Floresca Wedding gown.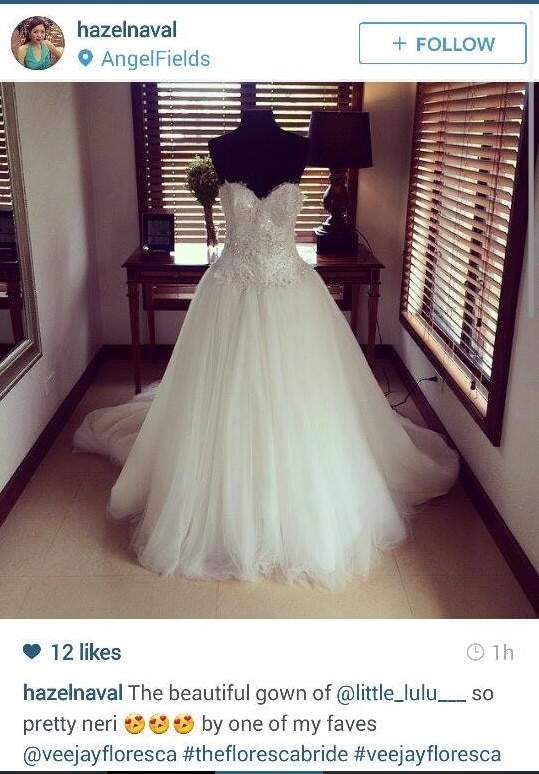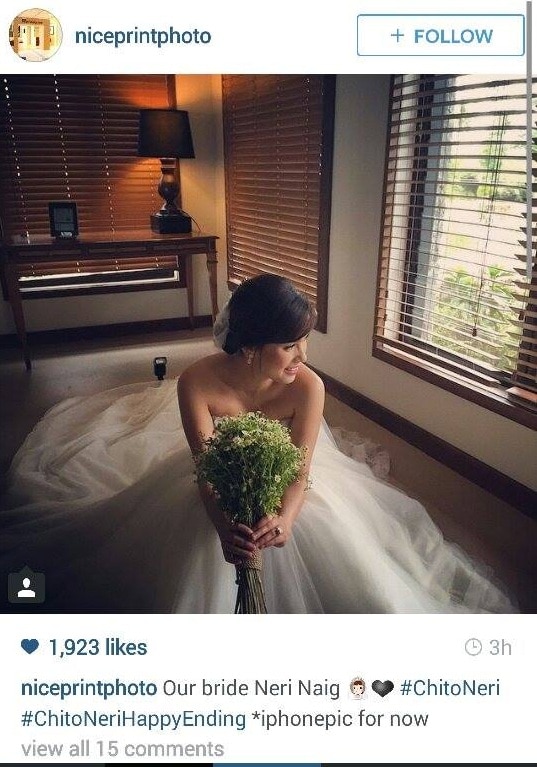 Royal blue and bright yellow were the dominant colors of the wedding was seen on the gowns worn by their wedding entourage and their sponsors, as well as Neri's wedding bouquet.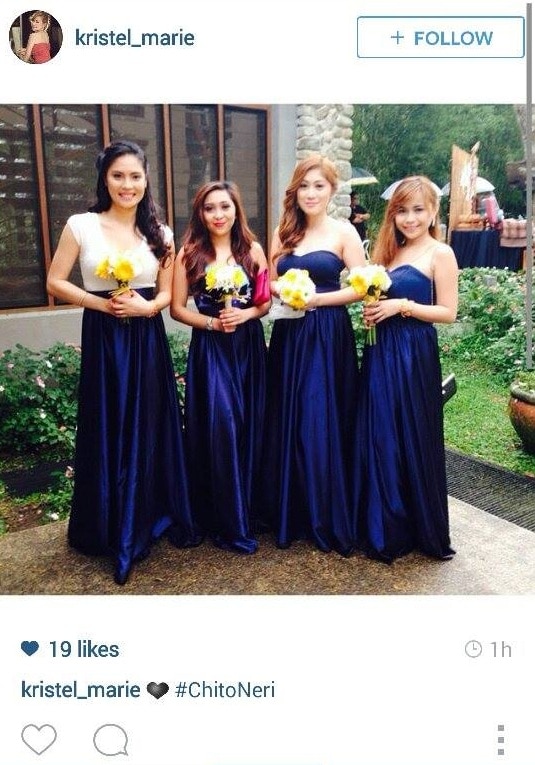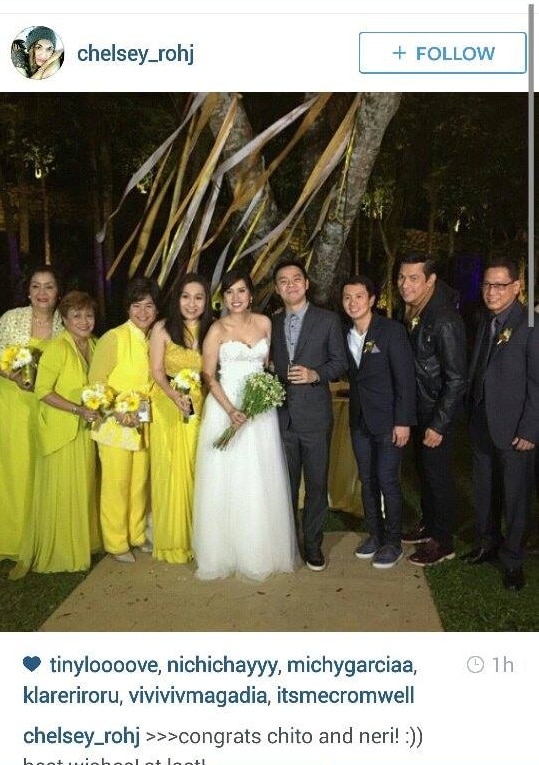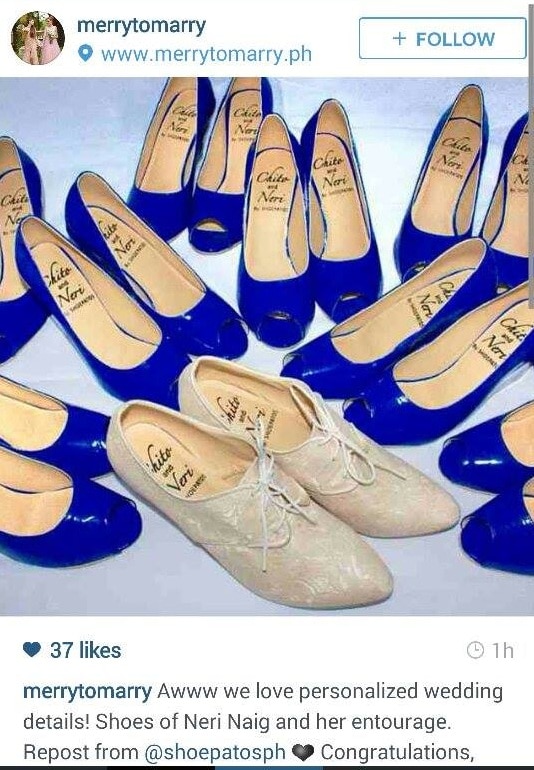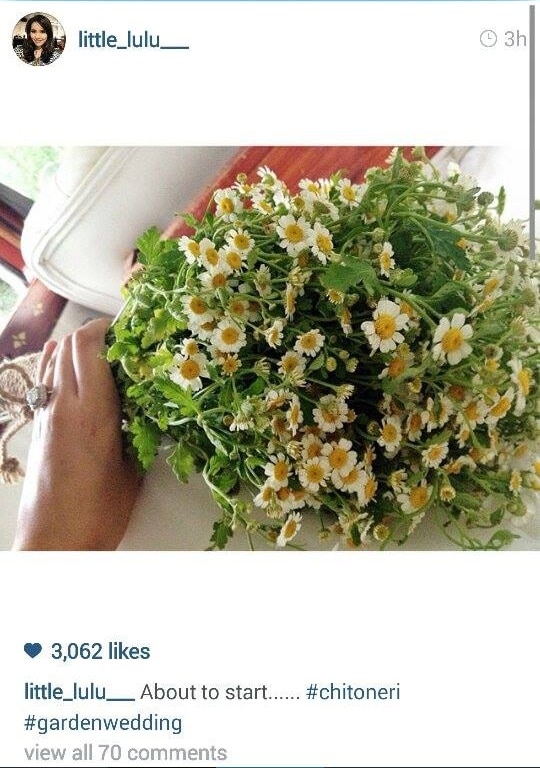 The couple's wedding sponsors included Gary Valenciano and Ronald Singson while their guests included musicians and various celebrities.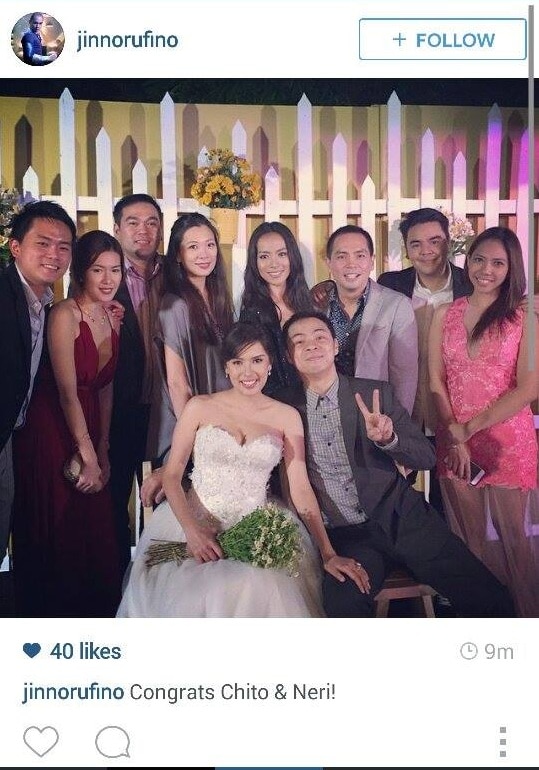 Their wedding meanwhile took a road trip theme complete with matching details.