Despite the
Metro Rail Transit's (MRT)
breakdowns and mishaps this year, it remains the fastest mode of public transportation that even celebrities could not help but take advantage of its speed and convenience. PUSH lists down celebs who have relied on the
MRT
during traffic jams, floods, and other circumstances in the last couple of years.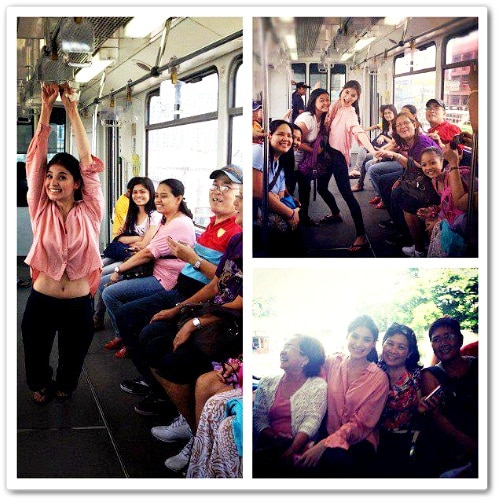 It's Showtime's Anne Curtis has already taken the MRT twice. The first time was to make it to Kylie Minogue's concert at the Araneta and the second was with sister Jasmine, to make it to the Showtime live telecast. With her popularity, you'd wonder why would Anne risk riding the train? Anne actually enjoys riding the MRT, just look at her pictures.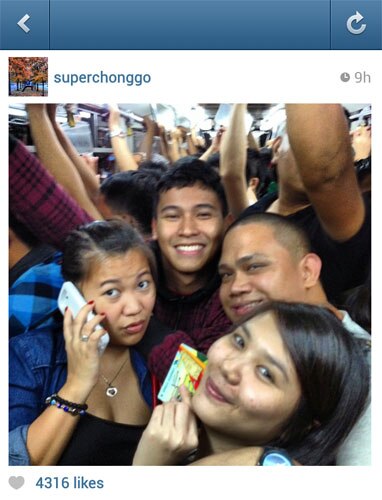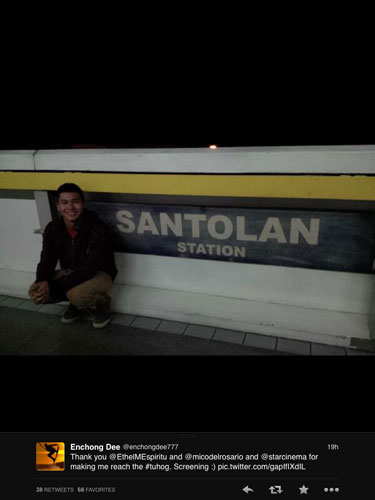 Enchong Dee used the MRT to make it to the Tuhog premiere night. He rode the train with Star Cinema staff and captioned it: "Sometimes we do things because the people around us are so fun to be with that you forget you're working."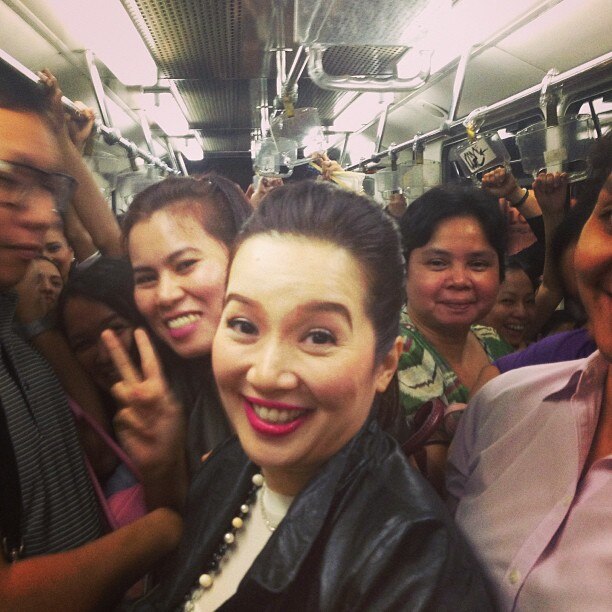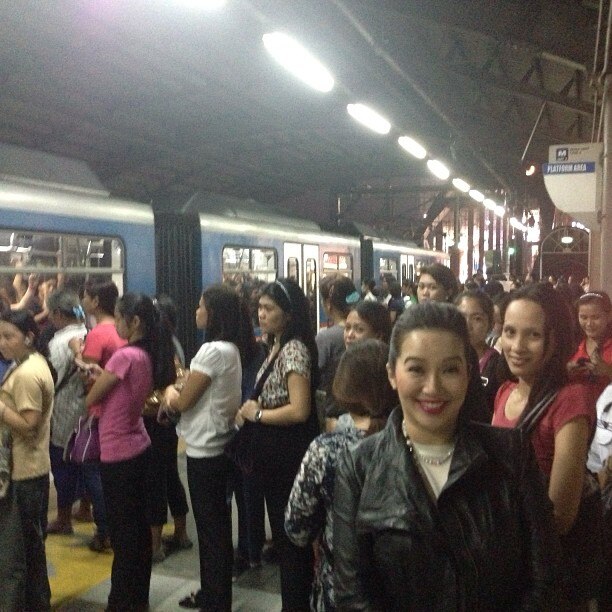 Queen of All Media Kris Aquino had to ride the MRT to make it to an endorsement's event as EDSA was packed with vehicles after a heavy rainfall. She even gamely posed for pictures with the passengers of the train. She captioned one photo, "Me on the MRT. Made it to the awarding ceremony... People were so NICE. What a memorable experience!"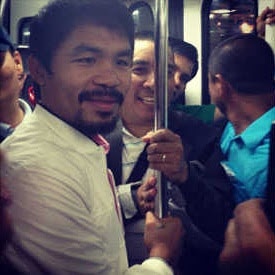 Manny Pacquiao was also trapped in a traffic jam when he decided to take the MRT to make it to a fellowship event in ABS-CBN where he was the guest speaker. He went down the Kamuning Station and walked the rest of the way because it was difficult to get another ride to the TV station. He said he didn't mind as all of it was for the Lord.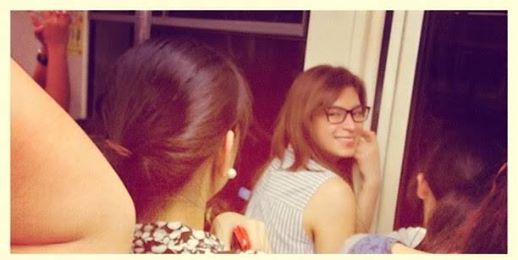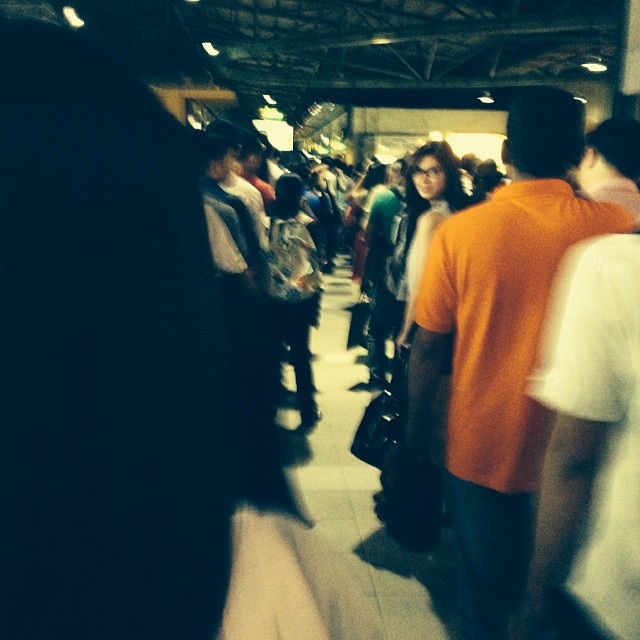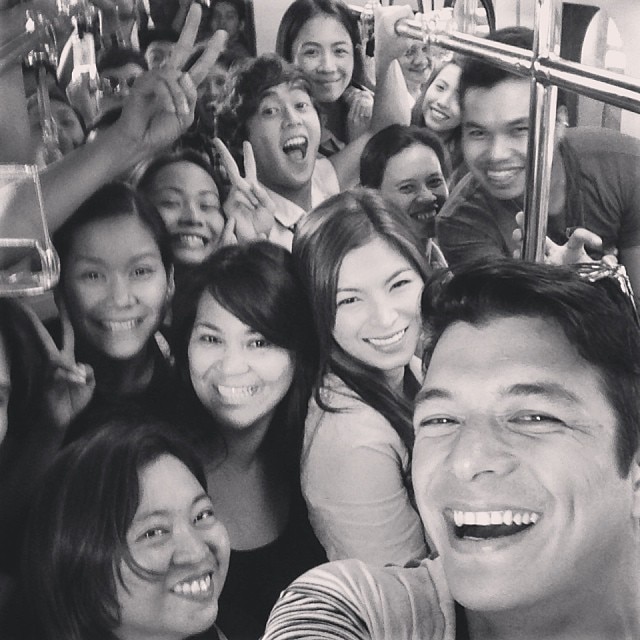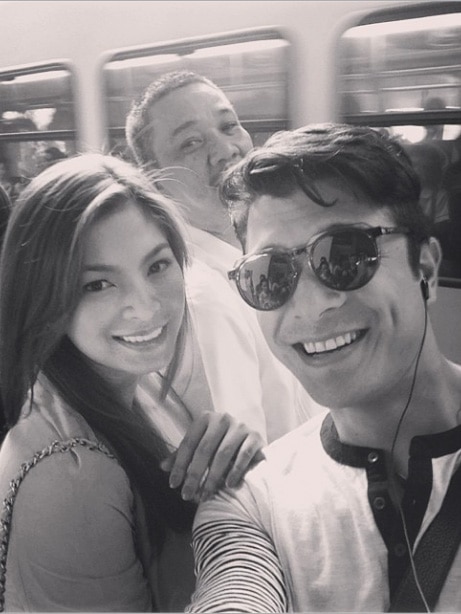 Although she rode the train previously with The Legal Wife co-star Jericho Rosales because of their shooting for the show, Angel Locsin braved the Ayala Station crowd to get to an event on time. "Pwede na pa lang mag premiere night sa Ayala station! Haha!" she captioned her photo.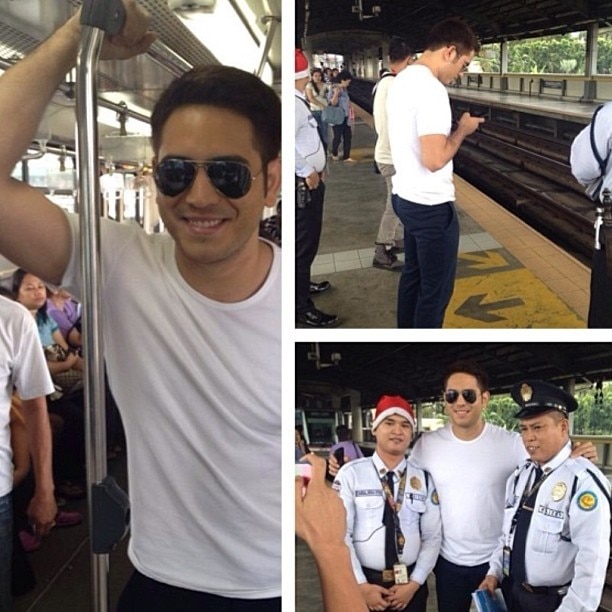 Actor Gerald Anderson said he had no choice but to take the train as he couldn't afford to be late to an engagement. He even gamely posed with the security guards on the station platform. "Due to traffic, I have no choice to take public transport. Thank you to both security guards who 'escorted' me. :)," he posted.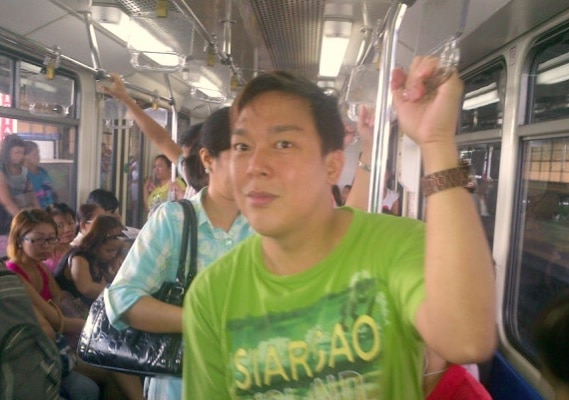 Comedian John "Sweet" Lapus also took the MRT to make it to a cinema appointment with his nephew. "MRT para sa #Avengers. Kaloka!" he posted on his Twitter account along with a pic of him inside the train.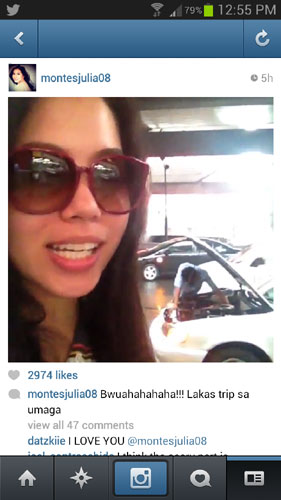 Not only did Julia Montes ride the LRT, she also took a jeep and a trolley to get to an event. Julia even posted a video of her trying to hail a taxi with no success. She captioned the last photo in this Instagram series as, "Success !! Here na sa event ... I'm not late !!! Wohoooo!!! LRT /JEEP/TROLLEY is the best time saver !!!"