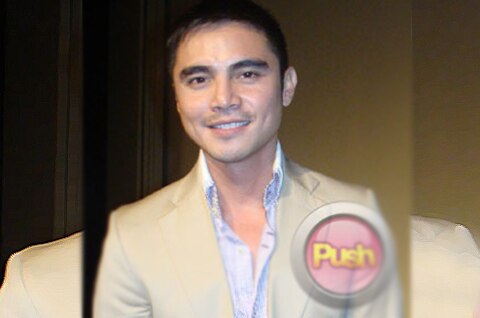 As a foodie at heart, actor-turned-restaurateur Marvin Agustin recently shared his love for Spanish cuisine via Alqueria Restaurant Y Chocolateria. "I'm passionate about food. I love to eat. But at the same time I love the industry. I was a waiter when I was 16 years old. I really love the hospitality business. I enjoyed the full experience," he shared.
The 35-year-old businessman who attended the International School for Culinary Arts and Hotel Management said he is very proud of his newest endeavor which he shares with business partners ABS-CBN President Charo Santos-Concio, Mylene Dizon, Agot Isidro, and stylist Liz Uy.
Marvin said Pinoy families will love the cozy ambiance as well as the authentic Spanish cuisine prepared by head chef Adrian Nieto who grew up in Barcelona. "I love cooking actually Filipino food but malaki ang influence ng Philippine cuisine from the Spanish. With my trip this year to Madrid, I learned a lot about Spanish cuisine especially from this restaurant that I love in Madrid Calle Casa Lucio, they serve the best cochinillo. And also I went to this chocolateria Valor, they have a shop in Madrid. I also enjoyed in Madrid the paella in El Barille, it's one of my favorite restaurants right now. In fact, kung matuloy negotiations we might bring them here," he shared.
When it comes to diners coming to Alqueria for the first time, Marvin shared his top three Spanish dishes.
1. Cochinillo (roasted sucking pig)
"The cochinillo is definitely a must-try here. It's an all-time favorite."
2. Paella Manchego
"Yung Paella Manchego is a besteller and it can be ordered in small, medium, and large sizes so guests can sample different types."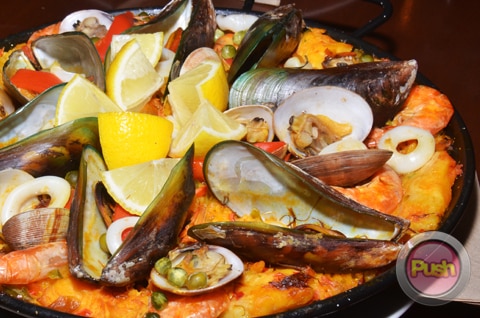 3. Churros
"We use the best chocolate dip from Valor from Madrid, Spain. We import it pa. We serve the best hot chocolate here. The chocolateria part of our restaurant is something that we are proud of."
Alqueria Restaurante Y Chocolateria is located at the 3rd floor of Mega Fashion Hall, SM Megamall, Ortigas.