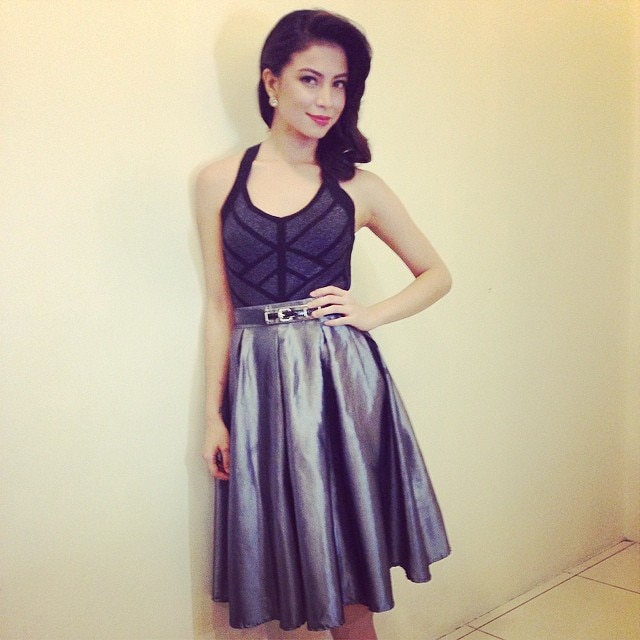 Glaiza De Castro was born on January 21, 1987, to a family of born-again Baptists. Her parents are both musicians who have performed in countries all across Asia. Her uncle, Dan Alvaro, and her brother, Alchris Galura, are also actors. As a child, De Castro sang at her local ministry as a member of a children's choir; later on, in high school, she formed a band with her friends, where she acted as both songwriter and vocalist.
She also as the niece of Miguel Castro Enriquez or Mike Enriquez who become as a TV personality worked in GMA Network.
De Castro began her career in show business between the ages of 12 to 13 by appearing as an extra. She had several appearances on the late-night talk show, Walang Tulugan with the Master Showman, which was followed by a role in the 2001 movie Cool Dudes 24/7.
Glaiza transferred to rival network ABS-CBN and became a contracted artist of Star Magic, the company's training ground for young talent. During her time in ABS-CBN, she continued to play both supporting and minor roles, two of the most prominent being the role of Halley in the teen-oriented show, Berks.
Between 2002 and 2005, she would only appear in films sporadically, playing bit parts in movies such as Singsing ni Lola (2002) and Miss Pinoy (2005). By 2006, she began to appear in films more frequently, with minor parts in the horror films Sukob and White Lady, as well as the Manny Pacquiao biopic, Pacquiao: The Movie. Her most prominent film role during this point in her career was as a minor antagonist in the film adaptation of Carlo Vergara's graphic novel, Zsazsa Zaturnnah; the film was an entry to the 2006 Metro Manila Film Festival.

Source: Wikipedia