A day after his estranged wife Mary Christine Jolly lodged a concubinage charge against him, Derek Ramsay spoke up and apologized to his ex-girlfriend Angelica Panganiban for being dragged into their ongoing legal battle.
"I would like to apologize to angel, her family and all her fans for what's happening right now. I assure you hindi ko sya papabayaan," Derek posted on his Twitter account on Thursday.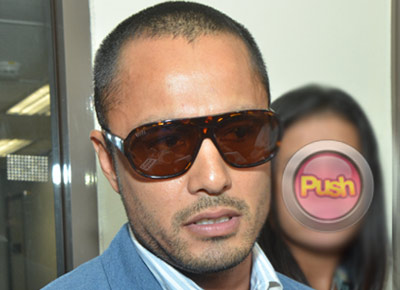 On Wednesday afternoon, Mary Christine went before the Parañaque Prosecutor's Office and presented to the press a copy of Angelica's StarStudio magazine feature where she admitted living Derek for a time during their six-year relationship.
While Angelica has refused to comment yet on the issue as said by her legal counsel, the actress-comedienne took to her Instagram account on Wednesday evening to express that she remains happy in the face of the controversy.
"This is us happy. God be with you," she wrote as a caption to the photo of herself with her boyfriend John Lloyd Cruz that she posted.
Derek and Mary Christine had been married in 2002 in Bulacan. A year later, the two separated with the latter leaving the country with their son who is now 11-years old.
Mary Christine filed a violation of RA 9262 or the Anti Violence Against Women and Children Act for Derek supposedly failing to support their child. She's reportedly seeking for P42 million damages.