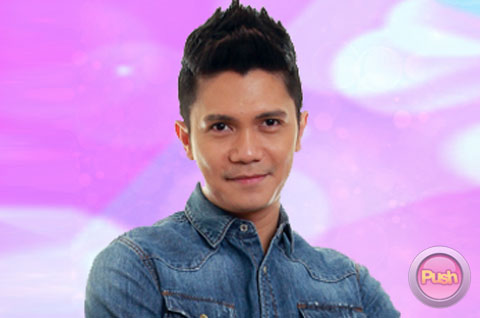 From being one of the most recognizable names in showbiz for his comedic antics on the noontime variety program It's Showtime, Vhong Navarro has recently been hogging the headlines after revealing he was viciously attacked inside a condo unit last January 22. The talented dancer-actor admitted that he was in the company of a young woman during the incident.
Vhong has been known to be a ladies man because of his charming onscreen persona and has had his fair share of romantic relationships. Push lists down some of women who have at one time or another been linked to the actor-host.
Bianca Lapus

Photo from DZMM Radyo Patrol
Even after a short-lived marriage in which resulted in annulment, Bianca still only has good things to say about her ex-husband and immediately took to social media to air her support and sympathy after hearing about his recent attack. The now four months pregnant former actress even admitted she and Vhong would probably still be together if it weren't for the fact that they were both too immature when they wed in 1998. They have one son Yce who is now 18 years old. Bianca has since retired from showbiz and is happily in a relationship with a non-showbiz guy.
In a recent interview with Chismax on DZMM last Sunday, January 26, Bianca expressed her love ad support for Vhong. "I told him masakit sa akin ang nangyari sa kanya, sobra. Siyempre in the end, whatever happens, pamilya pa rin kami. Naging asawa ko siya, kaibigan ko pa rin siya at mahal ko."
Desiree Del Valle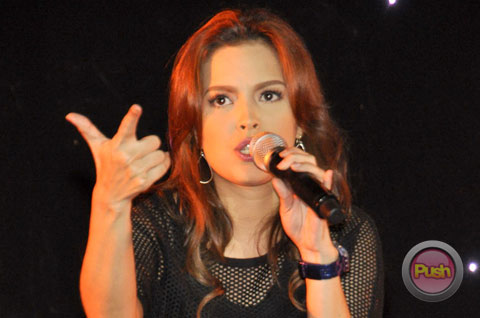 One year after the annulment of his marriage, Vhong started dating Desiree Del Valle which resulted in a three-year relationship. The two announced their decision to split in 2009 citing their increasingly busy work schedules and different priorities. Although Vhong has always kept a very low profile when it comes to details about his relationships, he admitted that they both grew apart in the end. In the first few months after their breakup, Desiree admitted on Push.com.ph that she was still trying to cope with the situation. "Every time you have a relationship is always a learning process. Parang there's no 101 or basic about it, eh. Everybody involved is different." Since their breakup, she has refrained from talking about Vhong in her interviews.
Diana Zubiri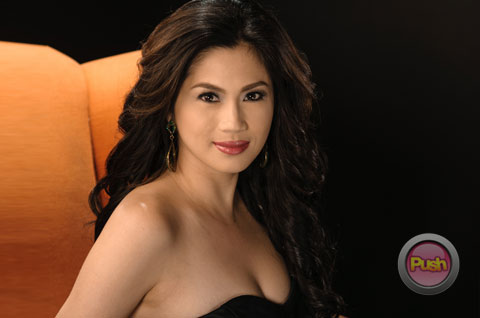 Although the exact details of how long Vhong's relationship lasted with the sexy actress still remains unclear. Diana was reportedly disappointed in the comedian and was very vocal in interviews that she would prefer not to date men who already have children because of the divided attention. If she was referring directly to Vhong, it was never confirmed and the public interest in it seemed to have died down just as quickly as it started. But all seems well between the two, with Diana even appeared as a guest on Vhong's sitcom Toda Max last year.
Toni Gonzaga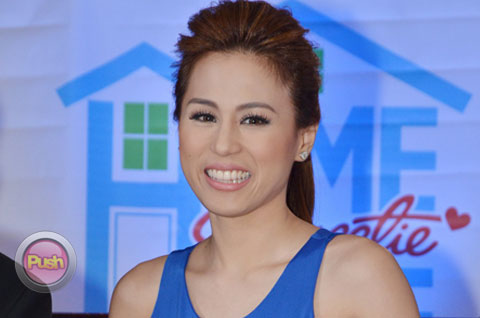 With a friendship that has spanned a decade already, it was not surprising that Vhong would be attracted to his former Wazzup Wazzup co-host Toni Gonzaga. Vhong has always been vocal about harboring a crush on Toni ever since she transferred to the Kapamilya network and has always thought of courting her some day. But his plans never materialized because Vhong admitted that he values their friendship and did not want a relationship that might affect their work. Now, Toni and Vhong refer to each other as BFFs or "Best Friends Forever" and have successfully worked together on Star Cinema movies like D'Anothers in 2005 and My Only U in 2008.
Anne Curtis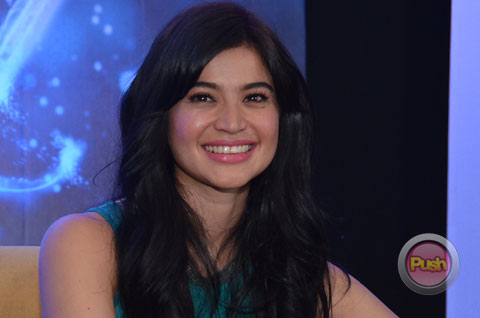 Although it's public knowledge that they are both currently happy with their respective long-term relationships (Anne with blogger-triathlete Erwann Heussaff and Vhong with his non-showbiz girlfriend), the chemistry between Vhong and his It's Showtime co-host Anne Curtis is indeed palpable and has even sparked numerous fan groups pages online.
After Vhong's recent attack, Anne was one of the first celebrities to visit him in the hospital and described what happened as "heartbreaking" for her. The Fil-Australian beauty admits she can't wait for Vhong to get better soon.
The Current Girlfriend
For the past four years, Vhong has been consistent in refusing to admit to the press the identity of his current girlfriend who is rumored to be working in the Kapamilya network as well. Despite the low profile, Vhong has admitted in past interviews that he loves his relationship because of his partner's loving and simple qualities and her willingness to accept his two sons (one from ex-wife Bianca and his eldest son from another non-showbiz girl).