Bakit Di Ka Crush Ng Crush Mo stars Kim Chiu and Xian Lim did a side trip to Paris last July 15 before going to London for a TFC Barrio Fiesta show slated July 20. The two happily made the rounds of Paris' tourist sites including the Eiffel Tower and Louvre. In London, the two also did a sightseeing tour of the city. They also met up with fans of their tandem before and after their show.
Below are pictures from Kim and Xian's Instagram account.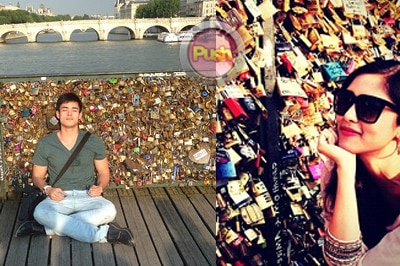 @xianlimm love... it's just amazing, @chinitaprincess i wonder if these lovers are still together up to now???... totookayato? or for cheesymomentlang? #pontdesarts #paris
@chinitaprincess nakakaiyak!!! haha one of my childhood dream is to see the eiffel tower someday... and... nangyari na sya!!! hihihi yay!!:) #paris #cantsendmyIGviditsaysprocessing pano kaya to?...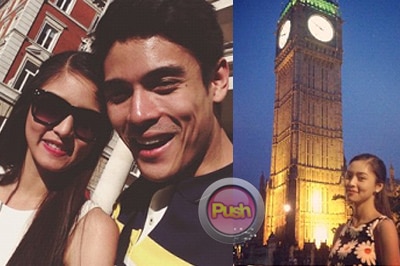 @chinitaprincess maraming maraming maraming salamat po!!!:) greetings from london!:) #yahooomgawards