It has only been two years since he jumpstarted a career in show business, but Richard Yap has undoubtedly become one of the most bankable leading men in the Kapamilya network to date. More popularly known now as Ser Chief of the hit teleserye Be Careful With My Heart, the public can't get enough of the 45-year-old heartthrob who left his day job from a company he worked for 22 years to make the most out of his acting stint. In Star Studio Magazine's May issue, Richard allows a glimpse into his celebrity life and how he has grown to love his craft.
CAPTION 1: Taken at the location shoot for a TV commercial, Richard is accompanied by his wife Melody who also acts as his constant companion even in his work commitments. Richard previously told Push that they've always been inseparable as a couple.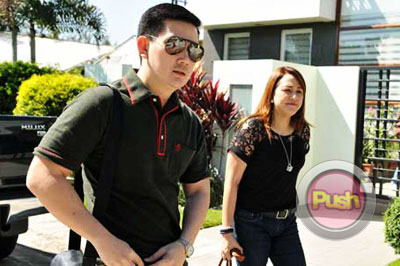 CAPTION 2: Richard seems at ease while his stylist grooms him for the TVC shoot.
CAPTION 3: On the set of Be Careful With My Heart, Richard enjoys a little downtime before taping scenes.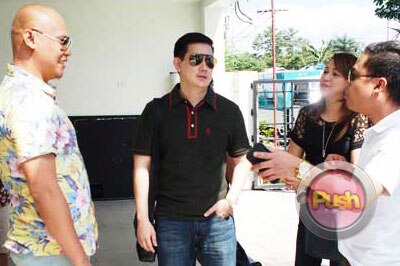 CAPTION 4: Sometimes a scene is shot a number of times before the director declares a good take. But Richard maintains a positive disposition through the day. Acting alongside him was his on screen daughter Nikki played by Janella Salvador.
CAPTION 5: In between takes, Richard bonds with his wife Melody who, in turn, prepares everything he needs for the taping.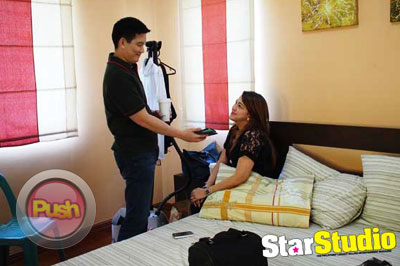 CAPTION 6: Taken during Vice Ganda's birthday episode on Gandang Gabi Vice, Richard gamely takes off his coat, revealing a muscular physique, much to the comedian-host's delight.