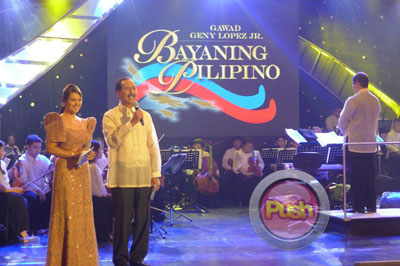 Ariel and G start the program
Kaptian Geny Lopez Jr.'s legacy lives on through honoring bayaning Filipinos worldwide. With the theme "Kahit Saan Man Sa Mundo, May Pilipino, At Kung Saan May Pilipino, May Bayani", awardees from all over the globe gathered at the now historic Dolphy Theater for recognition of their works.
Hosted by Ariel Ureta and G Tongi with the participation of Bb. Pilipinas-Universe Samcey Supsup and performances by Angeline Quinto, Erik Santos, Yeng Constantino and the legend, Mr. Freddie Aguilar, Gawad Geny Lopez Jr, Bayaning Pilipino Awards 2012 airs on ABS-CBN this Sunday, August 25.
(L-R) JM de Guzman and Charee Pineda present the first award; Backstage with Ariel Ureta and G Tongi this year's ceremony hosts; Miss Universe Philippines 2012 Janine Mari Tugonon getting ready for her routine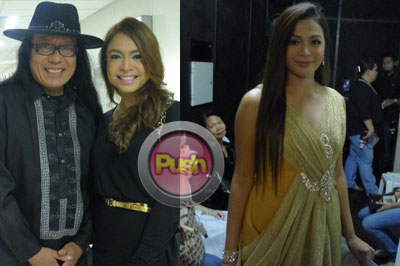 (L-R) With the Legend Mr Freddie Aguilar; Charee Pineda.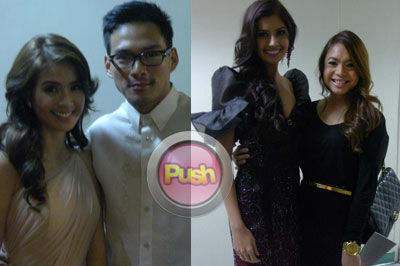 (L-R) Kaye Abad and Guji Lorenzana; With Miss Universe 2011 3rd Runner Up Shamcey Supsup.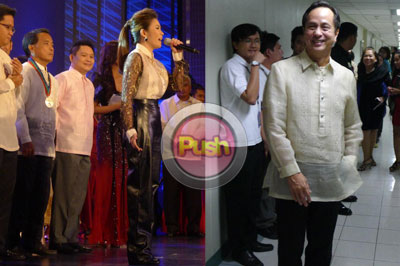 (L-R) Yeng Constantino closes the show; ABS-CBN Chairman and CEO Gabby Lopez, who is continuing his father's legacy, was pretty happy about the show.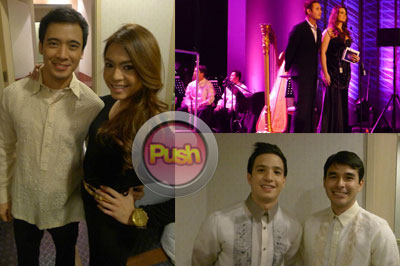 (L-R) With Erik Santos; John Estrada and Priscillla Meirelles; Cuties Markki and Atom Araulo .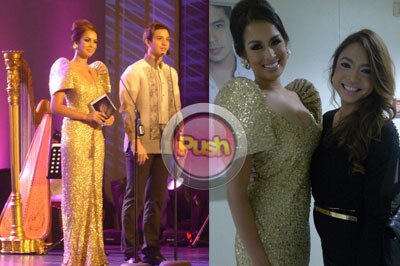 (L-R) Bb Pilipinas 2012 Nicole Shcmidtz and Markki Stroem; With Bb Pilipinas International 2012 Nicole Schmidzt.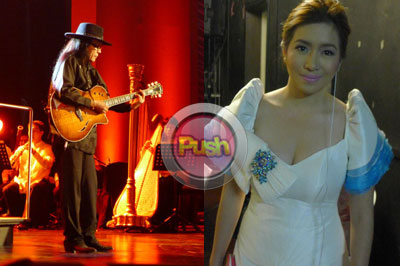 (L-R) Freddie Aguilar brings the house down; Angeline Quinto opens the show.