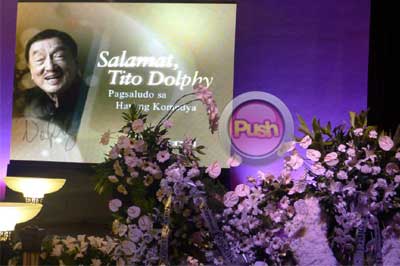 The Dolphy Theater welcomes Dolphy one final time
The King of Comedy comes home to his Kapamilya and takes one final bow, quite appropriately, at the theater named after him. The Dolphy Theater was filled with tears, laughter, memories and the overwhelming love for our beloved Mang Dolphy.
(Up-Down)
Korina Sanchez interviews Eric Quizon and Vandolf; Dolphy's golden casket that he himself bought way back in 1977
The tribute featured the Comedy King's legacy to the Philippine Industry through his TV shows and movies that have touched the hearts of generations of Filipinos. Eulogies from his loved ones made the tribute more meaningful and personal. His on screen wife Nova Villa brought the house down with her tearful yet humorous message. His son Eric Quizon's eulogy was very casual but totally heartfelt. But it was his great love Zsa Zsa Padilla's eulogy that brought everyone to tears. She shared the life and love she had with Dolphy and ended it by singing to him "Through The Years". Every note and every line was deeply affecting and completely powerful. The audience responded with a standing ovation for the
woman who stood by the man we all loved until his dying breath.
Dolphy has gone but the love & laughter will live on because it will never be forgotten.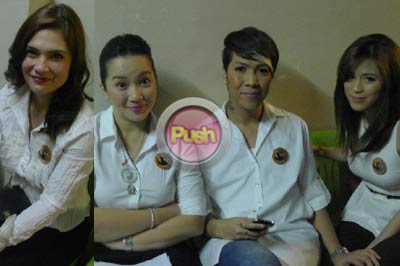 (L-R)
Vina Morales sang "Wind Beneath My Wings"; Kris Aquino, Vice Ganda and Toni Gonzaga backstage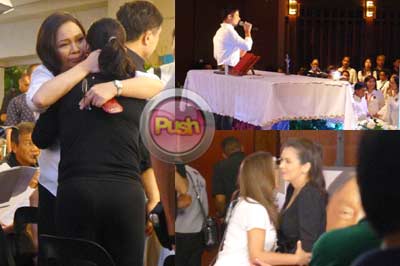 (L-R)
Cory Vidanes gives Maricel Soriano ang comforting hug; Piolo sings for Dolphy; Korina Sanchez greets Zsa Zsa Padilla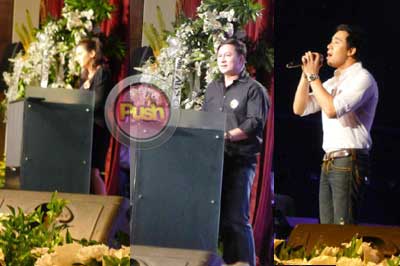 (L-R)
Zsa Zsa eulogizes her Dolphy, sings "Through The Years" to him; Eric Quizon's Eulogy; Erik Santos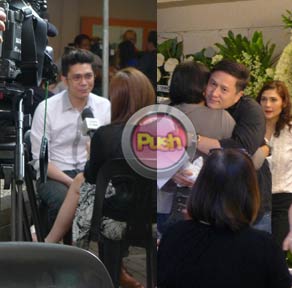 (L-R)
Vhong Navarro; Eric Quizon's Eulogy; Eric Quizon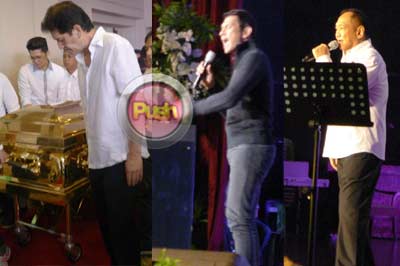 (L-R)
Johnny Manahan was one of Dolphy's pallbearers; Gary V sings for Dolphy; Mr. Basil Valdez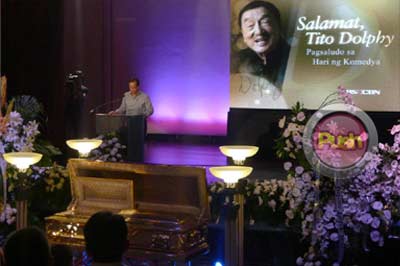 ABS-CBN Chairman Gabby Lopez eulogizes Dolphy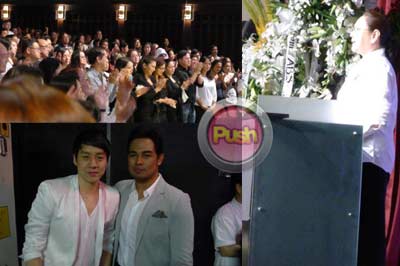 (L-R)
Dolphy gets a standing ovation; Richard Poon and Jed Madela; ABS-CBN President Charo Santos-Concio eulogizes Dolphy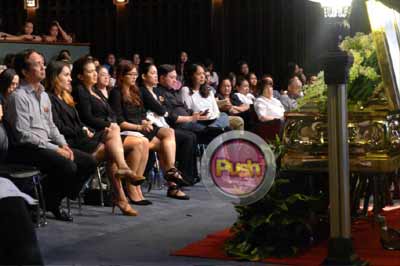 The front pew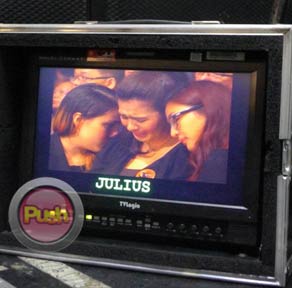 Touching scene between Zsa Zsa Padilla and daughters Nicole and Zia Quizon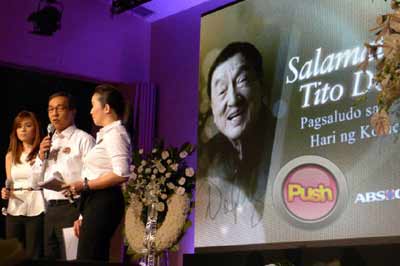 Toni Gonzaga, Ted Failon and Kris Aquino host Mang Dolphy's Kapamilya Tribute
Relieve the music of Dolphy :
Handog Ni Pidol (A Lifetime of Music and Laughter) - Doplhy
The Best of Dolphy and Panchito - Dolphy & Panchito