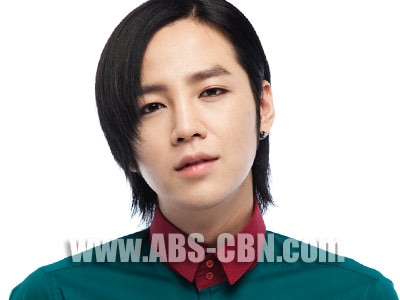 Avid fans of the Koreanovela He's Beautiful probably know by now that its male lead Jang Geun Suk was originally the first choice to take on the role Goo Jun Pyo in Boys Over Flowers. But the 23-year-old preferred the character of Yoon Ji Han which was already given to former SS501 leader Kim Hyun Joong back then. So he chose to be part of the drama Beethoven Virus instead, thinking that it would give him the opportunity to be better at his craft for he would be working with lots of senior actors there. Although it landed him a Best Newcomer Award, it wasn't until he joined the fictional band A.N. Jell in He's Beautiful that he immediately gained instant stardom across Asia.

His team-up with Park Shin Hye proved to be a huge success and there were even speculations whether or not the two are dating in real life. As a matter of fact, Geun Suk revealed in a previous interview that his mom really approves of Shin Hye to be his girlfriend. "We live in the same neighborhood. My mother really likes her. She even went to a psychic for a couple match between Park Shin Hye and me. They said we go together really well. Because of that, she asked me to invite Park Shin Hye over to our house." Fans would surely be happy to know as well that it was Geun Suk who suggested to have more kissing scenes with Shin Hye in the latter episodes of He's Beautiful.

But contrary to his snobbish and self-centered character in the said drama, Geun Suk actually has a good sense of humor and a down-to-earth personality. Perhaps it comes from the fact that he had a hard time when he was just starting out in the biz. Apparently, there was a time when he had to make do with his limited wardrobe because no one wanted to sponsor his clothes for a hosting stint he did years ago. "They said that they don't even know who Jang Geun Suk is. I did not want to ask money from my mom because I don't want my family to know that I am not living well. On my way home that day, I was thinking whether to continue hosting the program or not. That was when I realized that I should be more hard working for me to be able to fulfill my dream to become an actor."

After he finished taping for He's Beautiful last year, Geun Suk had been busy with his fan tours In Japan and Singapore among others. He recently started shooting his latest movie You're My Pet wherein he had to go on a strict diet to prepare for his role as a classic ballet dancer who aspires to become a musical actor and a choreographer. Geun Suk and Shin Hye also shot a commercial for a shopping center in Seoul known as Garden 5 last June.